Money Back Guarantee
30 Day Money Back Guarantee & 90-Day Warranty
Fast & Free Shipping
Free 3-Day Priority Mail On Domestic Orders
24/7 Support
Technical Support, With Live Representatives
Bluetooth Voice Controle Remote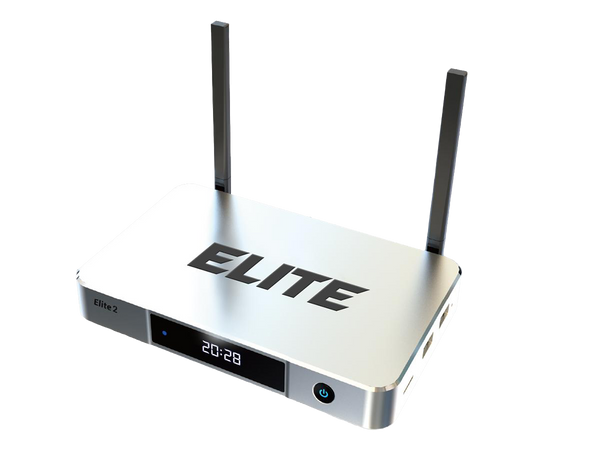 SuperBox Elite 2 is by far the Most Powerful, User-Friendly Media Streaming Device for Home Streaming Entertainment! This Limited Edition box adopts the lasted 2T2R Wi-Fi technology, which makes our streaming device 60% faster and...
Air Mouse Keyboard Remote
Got Questions? We Have Answers!
F.A.Q
Can you use the  service without the box?
No, because the Superbox has unique hardware that makes the service runs smoothly and free of charge.
Does it require connecting WiFi?
To ensure HD streaming smoothly, we recommend that the TV box stays close to the WiFi router, with at least 25 -100 Mbps internet speed.
How many TVs can access the same box at the same time?
One TV accesses One box. Currently, the Multi-screen feature is unavailable. However, our developers are doing their best to see if we can get a suitable partner for this feature to use our services.
Do you need a smart tv?
You don't need a smart tv. All you need is a TV with AV or HDMI input and an internet connection.
What is the range distance from the box for optimum viewing on a TV?
The box requires HDMI ( include in the package) to connect with the TV. The closer, the better
Do we offer trading up or upgrade
We currently don't offer any trading up or upgrade.
Is SuperBox legal?
SuperBox is a legal android device. We provide hardware. It is up to customers' choices to install Apps.
Watching movies, TV shows, and sports events won't violate U.S.& Canada Copyright law. 
You won't encounter a law issue unless uploading, downloading, or broadcasting content to a large group.
Still need help? Reach out to support 24/7: